Our 2021 Senior Bulldogs kicked off the 1st annual
MY JERSEY.....YOUR IMPACT! campaign.
Each player (33 seniors) were asked to list 3 staff members
(in any capacity at VHS) that have positively impacted their
experience as a Bulldog. Coaches could be nominated but
will not be included in the final list of 33. There were 64 different
names nominated in total. This is testimony to the wonderful &
supportive staff at VHS.
We want you to remember that you make a difference in kid's
lives (even if you don't know it)! On Monday morning each
player will pick up their away jersey and note (see below) and
deliver them to the recipient. They will have the chance to thank
each staff member for the impact they have made on them.
The jersey & note will be displayed in recipients area on campus
to remind them how much they matter.
The recipients will also be invited to wear the jersey on Friday
night and be recognized during the game for their hard work,
commitment and dedication to our students.
Big Shout out to the following 2021 My Jersey....Your Impact recipients.
Vacaville Football thanks you for making a lasting impact on our
Senior Class of 2022!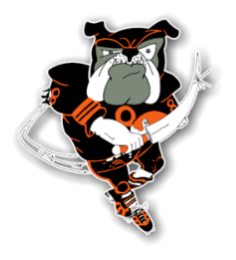 2021
My Jersey....Your Impact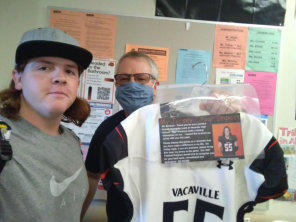 Elijah Alexander - Mr. Benham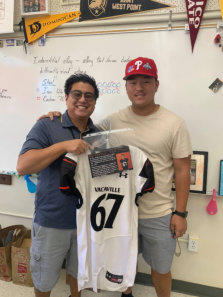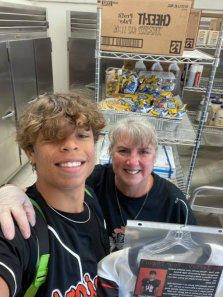 Jeremiah Cooper - Mrs. Tuck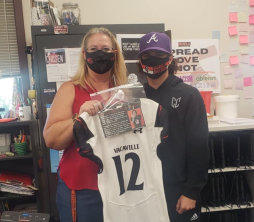 Branden Fernandes - Ms. Nothstine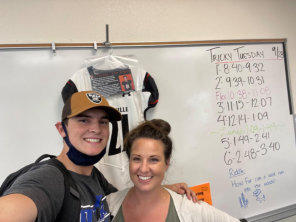 Cameron Malone - Ms. Elliott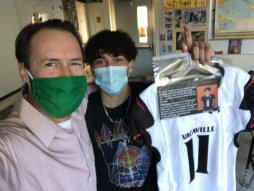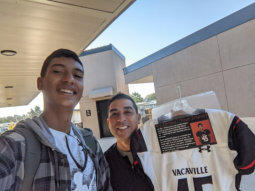 Raphael Delgado - Ms. Reimer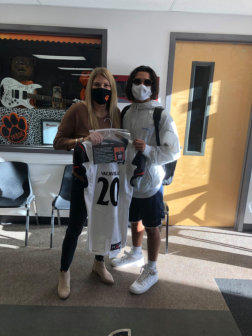 Roger Delgado - Mrs. Gianno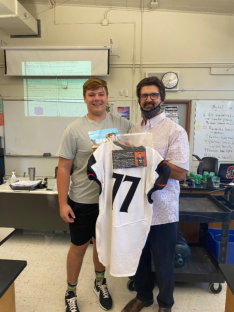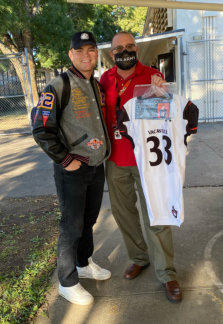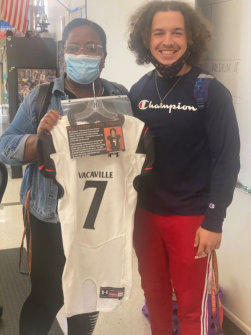 Cameron Faucher - Erin Gordon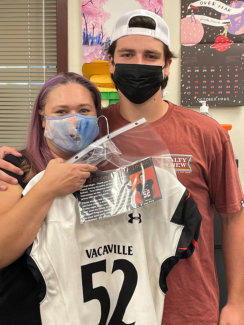 Joey Ford - Mrs. Hall- Wight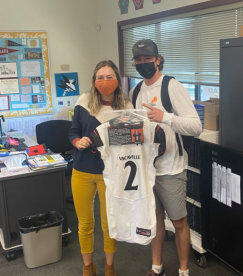 Erick Gomez - Ms. Ferninadson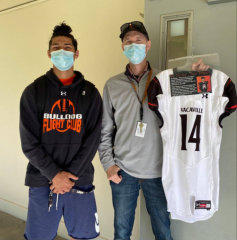 Fernando Gonzalez - Mr. Wolfman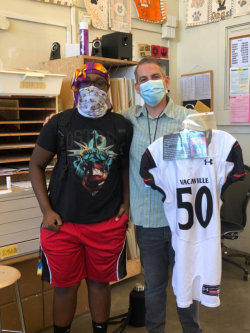 Chancie Haynes - Mr. Clark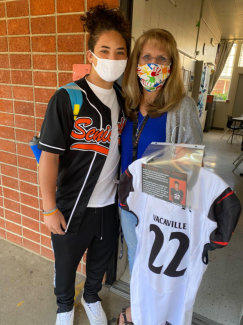 Amani Holiday - Mrs. Neff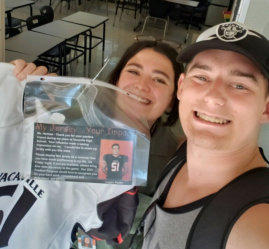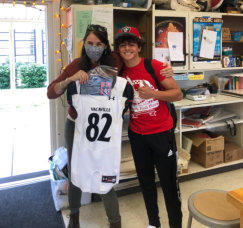 Joey Kuntz - Ms. Wildgoose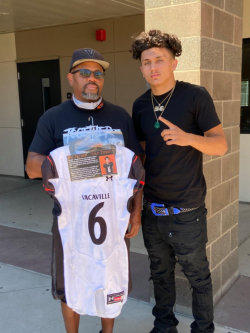 Darian Leon Guerro - Mr. Coleman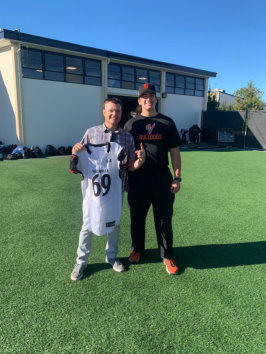 Luke Levengood - Mr. Farina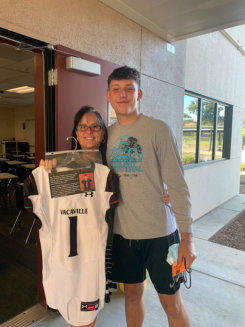 Matthew Oches - Ms. Thompson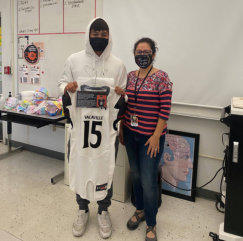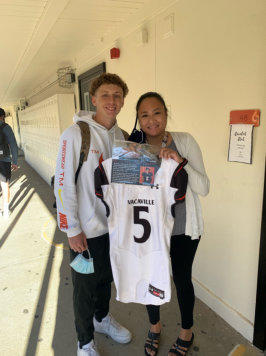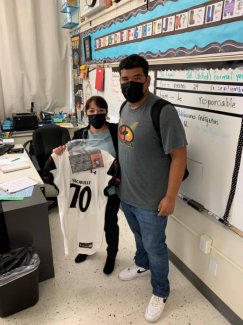 Miguel Preciado - Ms. Lopez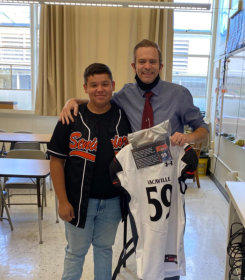 Rodrigo Reyes - Mr. Bouwer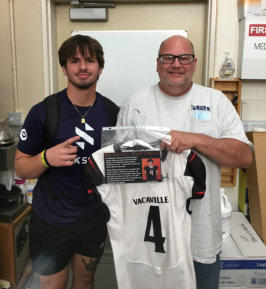 Lucca Sartorio - Mr. Manietta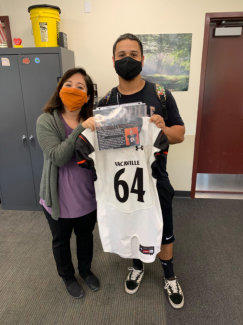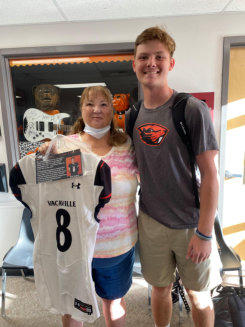 Ryan Vaughan - Carol Chappell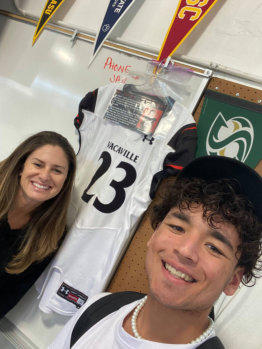 Antonio Whitaker - Ms. Monk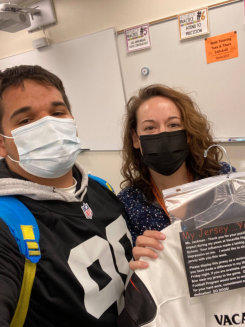 Josh Wilbar - Ms. Jackman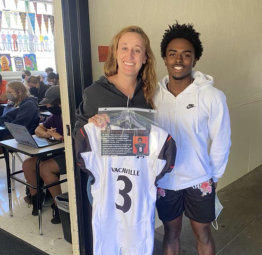 Tony Wiley - Cydney Brown