The bells sound, just like the clock striking midnight. Bulldog Nation
rises to their feet to stand as one. In the far corner of the end zone he
appears, perched atop theshoulders of four Bulldog players.
"BIG BLACK" is taking the field.
Shortly after the 1973 championship season, a proud Bulldog booster
(we have not been able to discover who yet) contacted the Mack Trucking
Company based out of Sacramento. Mack Trucks graciously donated
"BIG BLACK" to the Vacaville Bulldogs, and he has been attending
Bulldog Football games ever since.
Early in his career, "BIG BLACK" attended both home and away games,
but with his age he is now only able to attend home games. Along with
his attendance, the tradition of carrying "BIG BLACK" onto the field for
pre-game warm ups evolved sometime during the late 70's or early 80's.
"Dog Carrier" captains are elected to carry him atop their shoulders and
onto the field before the team runs out. This is considered a great honor
to those who earn this responsibility.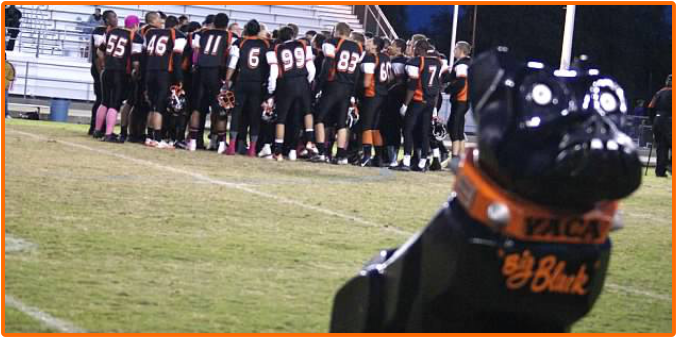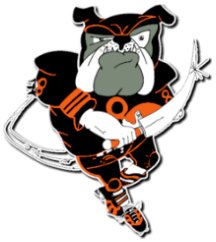 "Big Black"
our canine celebrity